Comparing the grazing productivity of 'Redlands' and 'Wondergraze' leucaena varieties
Abstract
Poster presented at the International Leucaena Conference, 1‒3 November 2018, Brisbane, Queensland, Australia.
How to Cite
Lemin, C., Rolfe, J., English, B., Caird, R., Black, E., Dayes, S., Cox, K., Perry, L., Brown, G., Atkinson, R., & Atkinson, N. (2019). Comparing the grazing productivity of 'Redlands' and 'Wondergraze' leucaena varieties. Tropical Grasslands-Forrajes Tropicales, 7(2), 96–99. https://doi.org/10.17138/tgft(7)96-99
Downloads
Download data is not yet available.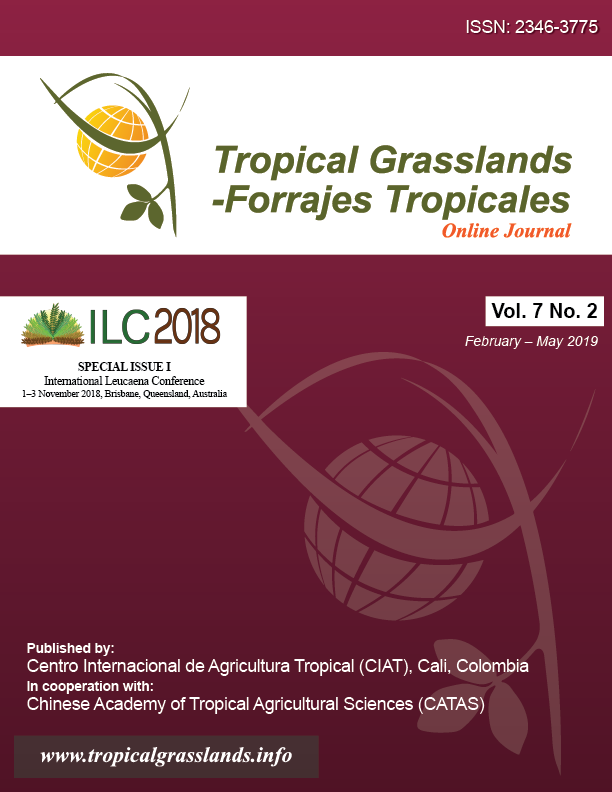 Downloads
Section
ILC2018 Session 1: Germplasm resources of leucaena