Preliminary assessment of rearing male buffalo calves on <i>Leucaena leucocephala</i>-buffel grass pasture in Maharashtra State, India
Abstract
Poster presented at the International Leucaena Conference, 1‒3 November 2018, Brisbane, Queensland, Australia.
How to Cite
Nimbkar, N., Choudhari, S., & Nimbkar, B. (2019). Preliminary assessment of rearing male buffalo calves on <i>Leucaena leucocephala</i>-buffel grass pasture in Maharashtra State, India. Tropical Grasslands-Forrajes Tropicales, 7(4), 445–448. https://doi.org/10.17138/tgft(7)445-448
Downloads
Download data is not yet available.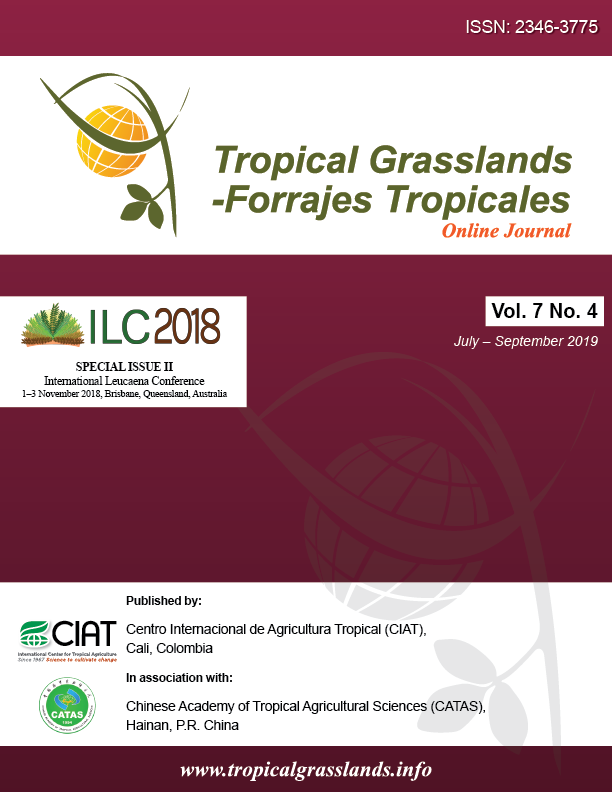 Downloads
Section
ILC2018 Session 8: Leucaena systems across Asia