Seasonal growth of <i>Leucaena leucocephala</i> cv. Tarramba in dry land of west Sumbawa, Indonesia
Abstract
Poster presented at the International Leucaena Conference, 1‒3 November 2018, Brisbane, Queensland, Australia.
How to Cite
Sutaryono, Y. A., Supriadi, D., Imran, .-., & Putra, R. A. (2019). Seasonal growth of <i>Leucaena leucocephala</i> cv. Tarramba in dry land of west Sumbawa, Indonesia. Tropical Grasslands-Forrajes Tropicales, 7(4), 465–468. https://doi.org/10.17138/tgft(7)465-468
Downloads
Download data is not yet available.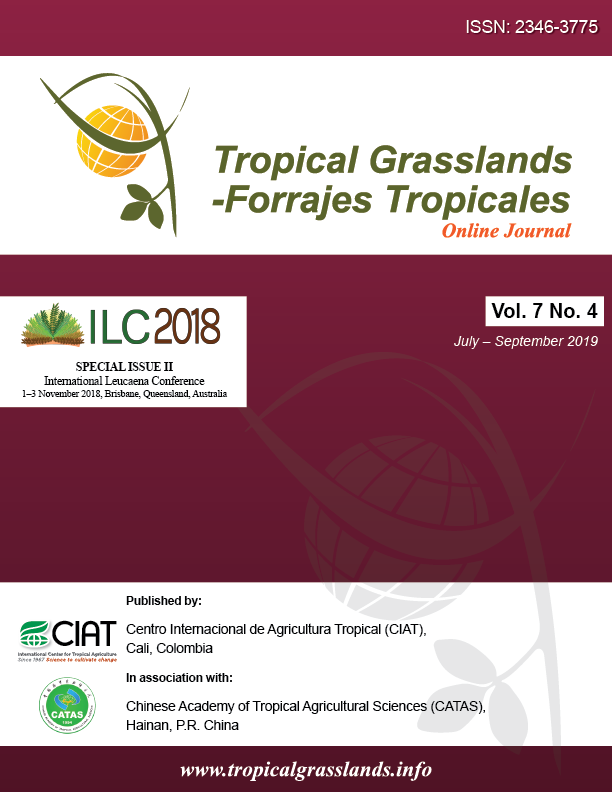 Downloads
Section
ILC2018 Session 8: Leucaena systems across Asia