Vol. 11 No. 1 (2023): January 2023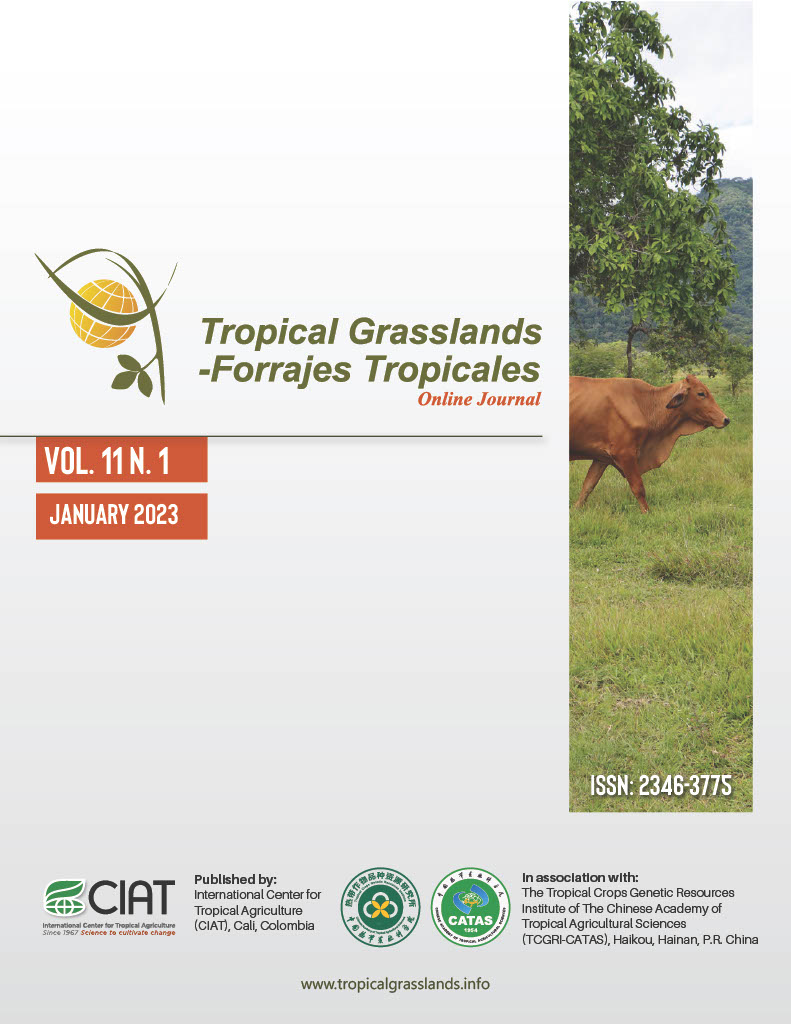 This issue of the journal is dedicated jointly to the memory of Peter Kerridge (1935-2022) and Richard (Dick) Date (1934-2022), both distinguished Australian scientists who made significant contributions to global research on forage productivity through studies on forages and soils. Peter worked on inorganic fertilizers and plant nutrient status, while Dick worked on the biotic component of rhizobial diversity and ecology of forages in tropical soils.
Both worked with CSIRO in Brisbane during their long careers and their contributions to tropical pasture research were recognized through the award of fellowships by the Tropical Grassland Society of Australia. They also contributed to global forage research through their associations with national and international institutions outside Australia and both have many research publications to their credit. Their friends and colleagues in the tropical forages community will miss and remember them as dedicated, rigorous and hardworking scientists.
Read in the Full Issue the obituary that their friends and colleagues wrote.
Full Issue